5 minutes with Jamie Oliver
5 minutes with Jamie Oliver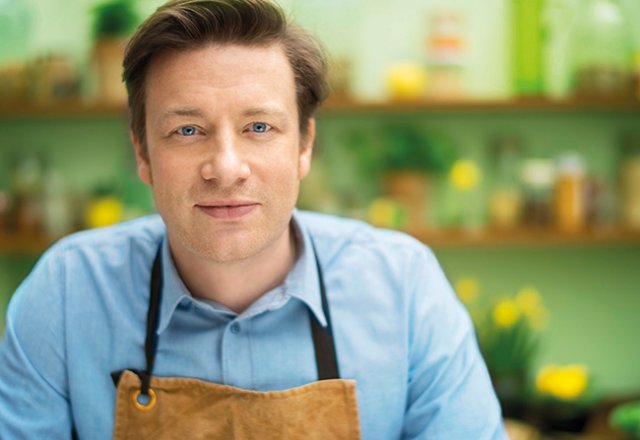 We sat down with Jamie Oliver to chat about his new book, Super Food Family Classics and what to expect.
We're here to talk about your new book, Super Food Family Classics – can you tell us what makes a food 'super' to you?
"I think super food – for me – it implies that it's something that's truly good for your body. From the perspective of the book, it's meals that are written to be delicious and tasty but also fit within really tight nutritional criteria. You can look at it and say 'there is no superfoods' – yeah, there is no superfood ingredients, in the traditional sense. But what it is is a whole bunch of good ingredients clustered together to make what I would call super food."
What's your impression of superfoods – in a traditional sense?
"Overall, I think it's good vibes, really, and I believe in it. I don't want to slag off quinoa, because it is very nutritious and interesting. But I think things like carrots and barley are just as interesting, and just as good for you as quinoa and goji berries. Any fruit and vegetable has the potential to be a big contributor to a superfood meal.
"Oats, I think, are probably the nearest thing on the planet to being a true superfood. It's one of the only foods in the UK that has a true health claim on the pack and loads of proven evidence. And they're cheap!"
Can you tell us a little more about the kind recipes we'll find in the book?
"So, a super food recipe should be something that fills you up, and makes you smile and is delicious and colourful, but also gives your body a huge amount of opportunity to prosper and flourish. The recipes go through really strict criteria to get in the book. I mean, calories are a bit of a blunt tool, but they're the best that we've got. So lunches and dinners are under 600 calories, breakfasts are under 400 – that leaves you with plenty to use or not use depending on your own day. And the recipes cover the food groups, are nutritionally dense and generally push and promote…just…good stuff. You know – fruit, citrus, herbs, spices and mixing it up."
Grab the August edition of nourish for the full cover story interview and a few recipes from Jamie Oliver's new book Super Food Family Classics.