In the kitchen with Shane Delia
In the kitchen with Shane Delia
A sneak peek into his story.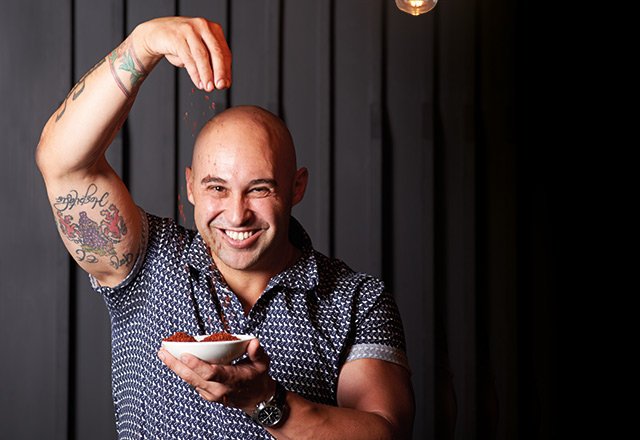 Editor Maddie Lakos chats to award-winning chef, restauranteur and Spice Journey star Shane Delia about food, travel and more.
Tell us how you got involved with Spice Journey?
"I had about three different production companies come to me and pitch the same show. The first two came and said we're doing a show in the Middle East and this is what it is about, do you want to be a part of it? I'd come back and say no. The last company came and asked if you were to do a show in the Middle East, what would it be about? I really liked that approach. I told them I didn't want it to be a foodie show, I didn't want it to be a travel show – I want it to be a food, travel, lifestyle and culture show that showcases people in a positive, unbiased way."
How long does it take to make each season?
"Each series takes about three months on the road. We were in Turkey for about two-and-a-half months, a month in Lebanon, a month in Morocco and a month in Spain."
Where would you like your next destination to be?
"That is one thing I can't control. I think we could keep doing the old world for the next 10 years, but it would be nice to maybe do the new frontier and maybe do Spice Journey in the States."
What has been the best food experience in your travels?
There were plenty of good things, but to be honest it was probably the simplest of whole foods that I ate that was so far better than what I experienced here. I ate apricots off the tree in the Bekaa Valley, it was really honey sweet and I thought why can't we have apricots that taste like this? We have great fresh produce here but for some reason it is not kissed by the same sun or the same soil. The soil in the Bekaa has blood in it, literally, there's been so many battles fought on that land.
Was there anything so strange or odd that you couldn't or wouldn't eat it?
I like offal, but not real pungent, stinky offal – and I'm not going to sit there and eat a sheep's head and the brains and eyes; I'm just not going to do that. It's probably good that people are into that kind of stuff, and I'm all for it with regards to nose to tail eating and sustainability, but it's not for me. In Turkey there is this thing called kokorech, which is a kebab type of thing with intestines all rolled up.
How would you describe the food at Maha?
"For a long time our restaurant was based on a soufras – an open table, like a shared menu. I try to keep it pretty simple there, but in saying that, I am a firm believer in Middle Eastern food being one of the only cuisines that haven't progressed over the centuries. As much as I do like to champion old, simple, traditional flavours with not too much messing around, we also like to cook. I have a great head chef and team; we like to try new things and new dishes."
What is your favourite spice to cook with?
I think my favourite is pul biber, which is a chilli-based spice. For me it defines that edge of Middle East, like Syrian cooking. It's subtle and sweet. There is a black one, which is really smoky and a bit hotter. Then there is a red one which I go to more and is a lot more sweater and has a gentle edge. It's pretty unique.
What is your favourite food and drink pairing?
Kebab and beer – I've been drinking a lot of that Colonial Draught. I think the Melbourne Bitter we've been drinking is sweet, and some of the kebabs have sweet tones so the Melbourne bitter is sometimes almost too sweet while the Colonial Draught can be a bit bitter.
Entrée and main, or main and dessert?
An entrée and a main.
Read the full story and his recipes in the May edition of Nourish Magazine.