Healthy Eating Has Never Been More Convenient
Healthy Eating Has Never Been More Convenient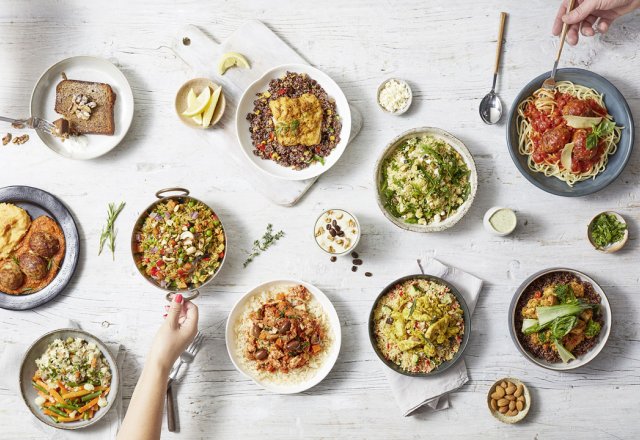 The past 18 months have seen our lives change and many Aussies have been made to slow down, with lockdowns hindering social plans left, right and centre.
COVID-19 has also forced many Australians to better look at their health and eating in general. According to the Australian Bureau of Statistics, 89% of Australians started taking better care of their health in the year from March 2020 – that included 48% who made a change to their diet.
Though we've been confined to the home a lot since COVID came to Australia, the desire (or time) to cook our own food has withered between working long hours and home-schooling kids. Aussies spend more time than ever sitting behind their desks working, watching TV, and less time in the kitchen. Add to that the desire to avoid crowded supermarkets, and there's little wonder why there's been an increase in demand for healthy, nutritious, ready-to-eat meals.
And there's plenty of variety around. Companies like Chefgood are ideal for those who are time-poor but still want to ensure a balanced diet with fresh food that's good for them. And better still, they cater for everyone.
Everyday Wellness Essentials
Catering to a full family is easy, but Chefgood goes beyond that as well. Rather than just vegetarian or vegan, and your usual meat and plant meals, Chefgood provides meal plans that suit a wide range of lifestyle options. This includes the Everyday Wellness Meal Plan, which is ideal for gym fans who want a larger, healthier meal option, and the Weight Loss Meal Plan with smaller meal sizes for those who are trying to lose a few kilos. It's all about diversity when you eat with Chefgood.
Eating healthy isn't just about catering to a small number of people either – it's about catering to everyone. Whether you need (or want) to avoid dairy or gluten, you prefer keto or paleo meal options, or you are living with other food allergies or intolerances. Chefgood provides meals to suit everyone, with plenty of no added dairy and no added gluten choices (not suitable for coeliacs).
It's All So Fresh
It seems that ready meals are everywhere these days, and while they might be an easy fix in a busy lifestyle, they don't always taste great. If you've ever been dreaming about a delicious curry all day, only to open it for dinner and it tastes like cardboard – you'll know what we're talking about.
Eating fresh foods that have been made to order, rather than made in mass production, will not only make your meals taste better, it'll be better for you. With Chefgood, orders are taken by Wednesday night, then quality chefs get to work to create delicious, fresh meals based on those orders. This way, there is no food wastage either, which is an added bonus. And because the meals are made fresh, you can freeze most meals when they arrive if you have over-ordered for the week.
It's The Convenience That Matters
Chefgood provides a friendly subscription service, which means you can cancel at any time. There is no lock-in contract and there are no hidden fees if you decide to cancel your subscription. You can stop at any time, or you can simply pause your subscription – provided you do so before the Wednesday cut-off time (otherwise you'll be billed for the week).
Chefgood is a company based around convenience, and that includes giving you the convenience to change your mind at any time.
Great meals and healthy food – life is better with Chefgood. Try it today.