Fish and yellow 
papaya tacos
Fish and yellow 
papaya tacos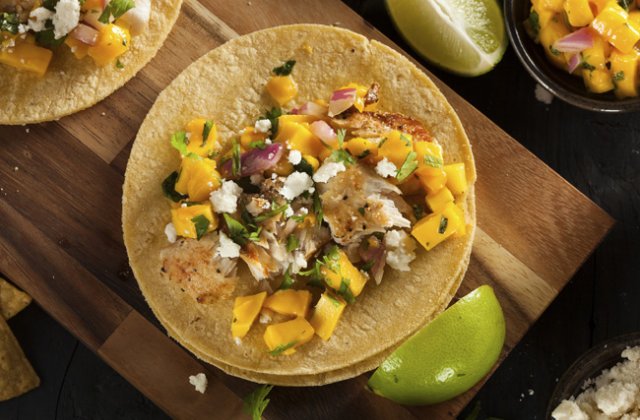 These Mexican fish tacos are a quick and easy dinner idea for the whole family.
Ingredients (serves 4)
Prep time: 10 minutes
Cooking time: 10 minutes
650 g white fish fillets (such as rockling)
½ tsp sea salt
Olive oil
For the Salsa:
500 g yellow papaya
¼ red onion, finely diced
½ cup fresh coriander leaves
2 tbsp lime juice
Method
Peel, de-seed and dice papaya, combine with remaining salsa ingredients and stir to combine.
Season fish with salt. Heat a skillet to medium-high and cook for two to three minutes or until golden and cooked through. If required, add a splash of olive oil.
Layer tortillas with fish and salsa just before serving.
Tip: Warm tortillas in a hot skillet, then wrap in a clean tea towel until needed.