Chia chocolates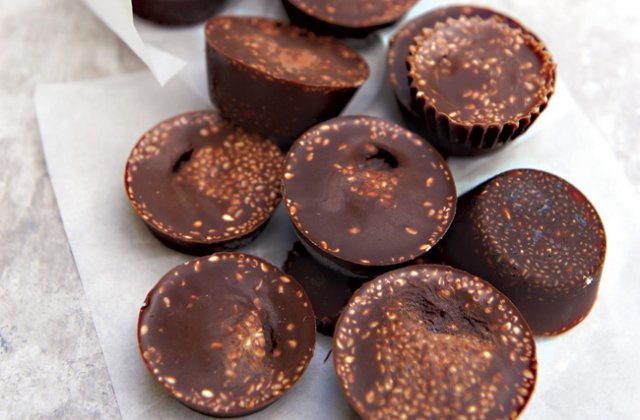 These chia chocolates are made with raw cacao powder, chia seeds and coconut oil.
Ingredients (makes 12)
2 tbsp virgin coconut oil
2 tbsp cacao powder
2 tbsp chia seeds
2 tbsp agave or honey
2 tbsp mixed seeds
Pinch salt
METHOD
Melt the coconut oil in a saucepan. Pour into a bowl, add other ingredients and mix. Spoon into cupcake patties. Freeze overnight. Will keep for a week.
Recipe from Cooking With Chia by Nicky Arthur; Photo credit: Graeme Gillies
NEXT: Browse more raw chocolate recipes