Apple and rhubarb crumble
Apple and rhubarb crumble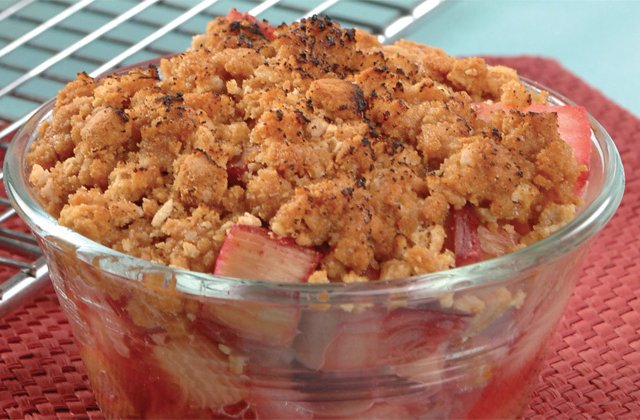 This apple and rhubarb crumble recipe is a family favourite!
Ingredients (makes 2)
½ packet of oatmeal biscuits
3 tablespoons of honey
1 rhubarb stick diced
2 granny smith apples, peeled and diced
2 tablespoons of water
1 tablespoon of sugar
Method
Pre-heat oven to 180˚C. Add rhubarb and apple to a saucepan on medium heat.
Add sugar and water and slowly turn fruits until the rhubarb starts to breakdown and change colour. Place one oatmeal biscuit at the bottom of two small glass pudding bowls. Top with cooked fruit. Combine crushed biscuits with honey.
Place a small amount of the biscuit mixture (2 tbsp) on top of the fruit and bake for approximately 6-8 minutes or until the crumble is golden and slightly crisp. Serve immediately.