Top 9 Asian inspired beers featured at the GABS 2017
Top 9 Asian inspired beers featured at the GABS 2017
Various weekends in May to June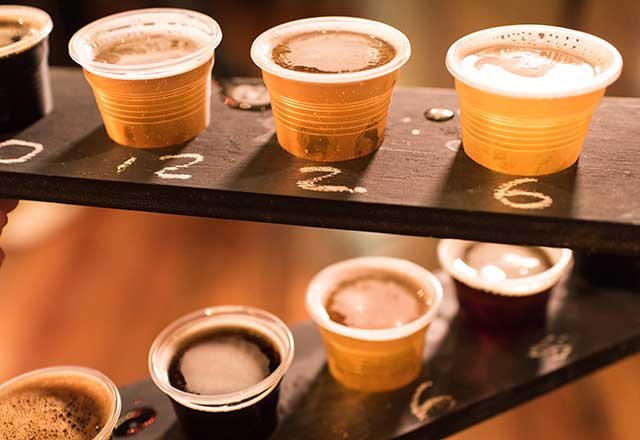 There's nothing quite like the GABS Beer, Cider & Food Festival, so to celebrate we uncovered the top nine Asian inspired beers to look out for!
The GABS Beer, Cider & Food Festival brings together the largest number of craft breweries and cider makers in Australasia and this year is no different. The most unique aspect of GABS is their variety of one-off festival beers and ciders created by Australasia's craft breweries and cider makers for the festival alone. Here's a list of Asian inspired beers to look out for:
1. Mountain Goat Beer - 'QUET' - The most exciting beer of GABS. This beer is possibly the hottest in the world. An ale featuring tropical fruit and citrus, with the special blend of chillies...making their presence known.
2. Big Shed Brewing Concern - 'THAI GREEN CURRY' - A pale style infused with classic Thai curry spices.
3. Ravens Brewery - 'LITTLE RAVENS MANGO LASSI IPA' - A mildly acidic and fruit forward "Milkshake IPA" inspired by the popular Indian yoghurt drink.
4. Bright Brewery - 'YIPPEE THAI YAY' - A fusion of an old fashioned great and a new world pale ale, inspired by devouring a red Thai curry washed down with a pint of pale ale.
5. Morrison Brewery - 'GREEN CURRY & RICE SAISON' - A saison brewed with coconut, galangal, kaffir lime, lemongrass, coriander & chilli. You can't have a green curry without rice so we added some of that too!
6. Red Duck Beer - 'LEMON, LIME & BITTERS' - A light saison base, accentuated by additions of kaffir lime, lemon peel, coriander and lemon drop hops. It's zesty, citrusy & aromatic.
7. CBAHK Brewers Guild - 'WEI(ZEN) OF THE DRAGON' - This refreshing citrus spiced weizen gives you subtle sweetness from the dried red dates while finishing with a warm and tingly feeling thanks to the Sichuan peppercorns.
8. Hong Kong Brewers Guild - 'THE NUTS' - A malty caramel beast. This bold & full-bodied ale has a heavenly roasted aroma and flavour but without an overpowering caramel sweetness.
9. Garage Project - 'BANGH THANDI' - Rich, smooth, spices strong milk stout inspired by the Holi beverage Bhang Thandi.
Festival dates:
Melbourne Friday 19 - Sunday 21 May
Sydney Saturday 27 May
Auckland Friday 16 - Saturday 17 June
For more details head to their official website.