Pork and mint meatballs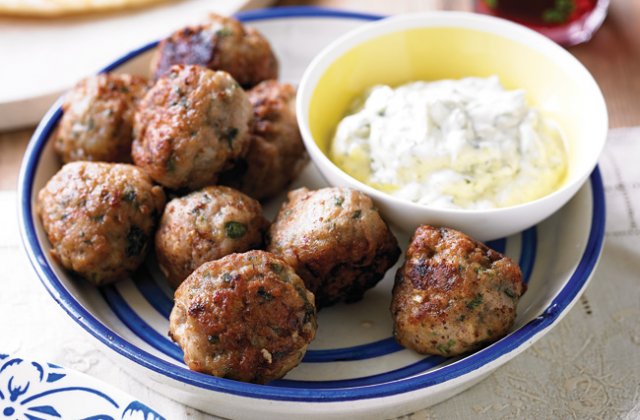 Treat guests to these delicious pork and mint meatballs from My Kitchen Rules stars Helena & Vikki.
Ingredients (makes 18)
500 g pork mince
½ red onion, finely chopped
½ bunch mint, finely chopped
1 tbsp salt
1 tbsp cracked pepper
1 egg, lightly beaten
2 tbsp plain flour, plus extra,
for coating
¼ cup extra-virgin olive oil
METHOD
In a mixing bowl, combine the pork mince, onion, mint, salt, pepper, egg and the two tablespoons of flour. Mix well.
Sprinkle the extra flour on a plate. Roll about a tablespoon of mixture in your hands to make a ball, then coat in the flour. Repeat until you have used all the mixture.
Heat a frying pan over medium heat, add the olive oil and fry the meatballs, turning occasionally, for 10 minutes, or until golden brown all over.