Lemon sorbetto - Sorbetto al limone
Lemon sorbetto - Sorbetto al limone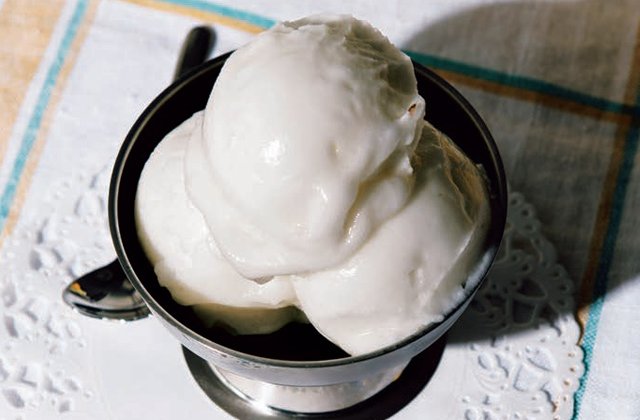 Sorbetto is a classic Italian frozen dessert and probably the easiest to make. Sorbetto di limone is essentially frozen lemonade - the most frozen lemonade you'll ever have!
Makes 1 kg (10 scoops)
Ingredients
200g lemon juice
500ml filtered water
5g carob bean powder
280g caster (superfine) sugar
Put the lemon juice and water in a bowl and whiz briefly with a hand-held blender to combine.
Put the carob bean powder in a separate bowl. Add 2 tablespoons of the sugar and mix together well.
Gradually add the carob powder and sugar mixture to the lemon juice mixture, blending all the while, until well combined. Add the rest of the sugar and blend to incorporate, then transfer to a suitable lidded container and leave to cool in the freezer for 15–20 minutes, or until the mixture drops to 4°C.
Turn on your gelato maker so it begins the freezing process.
Pour the mixture into your gelato maker. Once the mixture reaches –4°C (25°F) (this should take about 30–40 minutes) detach the canister or scoop the sorbetto into a pre-cooled lidded container. Transfer to the freezer and leave for at least 1 hour to harden before serving.