Where to get your sushi doughnut in Melbourne
Where to get your sushi doughnut in Melbourne
The latest sushi craze hits Melbourne!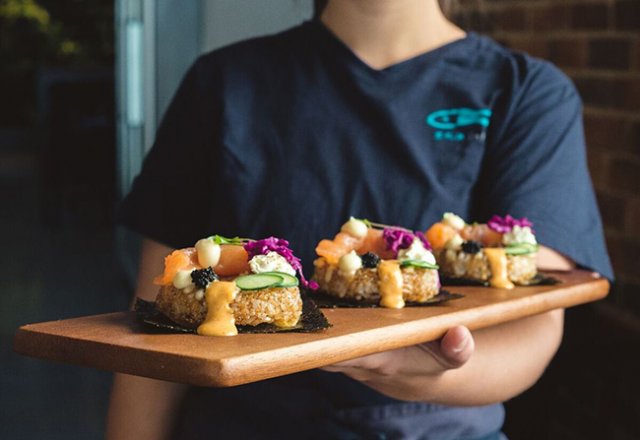 The newest sushi craze has landed and it's tastier than ever.
The latest food trend has made its way to Melbourne, finding a home at Sea Salt in Carlton.
Available everyday from 12pm until sold out, you can satisfy your sushi cravings with incredible combinations like Nikkei style kingfish ceviche, torched Brazilian trout and smoked salmon creme cheese.
Sought after by Melbourne-folk, these bad boys are in high demand, says owner Serinna Fragoulis.
"We had customers coming in and calling to see if we had sushi doughnuts, so our head chef played around in the kitchen... We had customers coming in early, but we had to turn them away to keep things fair. We only make 25 of each flavour," says Fragoulis.
The doughnuts are crafted by pressing sushi rice into doughnut molds then topped with smoked salmon, sliced avocado, pickled ginger, mayonnaise, nori sheets and other ingredients, to create your gram-worthy masterpieces.
Head on over to Sea Salt (early), to avoid missing out!
Sea Salt, 364 Lygon Street, Carlton VIC 3053.