GABS Beer, Cider and Food festival 2016
GABS Beer, Cider and Food festival 2016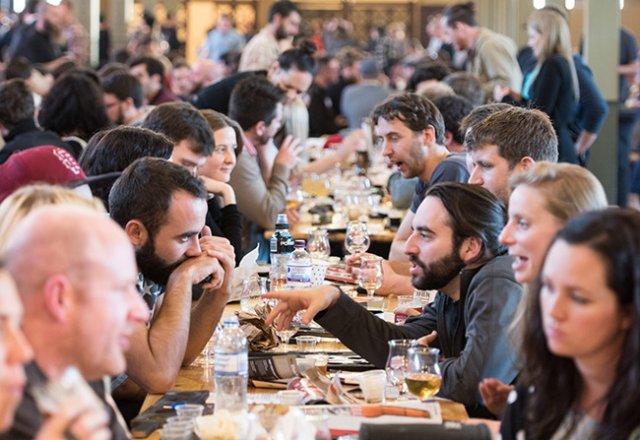 It's time to grab your pints because the GABS beer festival is here.
Celebrating craft beer, diversity and creativity, the GABS Beer, Cider and Food Fest is here to bring together the community, with a unique, beer filled festival on Friday 20th May to Sunday 22nd May.
Held at the Royal Exhibition Building in Carlton, GABS is more than just another beer festival. Expect the best Australian and New Zealand craft breweries and cider producers showcasing hundreds of beers and ciders – including 120 'Festival' Beers and Ciders made purely for this event.
Grab a bite to eat from local food vendors, interactive exhibitor stalls, food and drinks along with entertainment and activities.
Listed in the top 20 beer festivals in the world in 2015 by The Beer Connoisseur, you won't want to miss it.
The festival was created in 2011 by Steve Jeffares and Guy Greenstone, the duo behind the renowned Local Taphouse beer bars in Melbourne and Sydney, and soon-to-open Stomping Ground Brewing Coin Collingwood, Melbourne, so you know you're in good hands.
GABS 2016 Beer, Cider and Food Fest will be held during Melbourne's Good Beer Week before heading to Sydney and Auckland.
Check out the official website for full details. Cheers!