Profound Healing – Sustainable Wellbeing Conference 2013
Profound Healing – Sustainable Wellbeing Conference 2013
Brought to you by The Gawler Foundation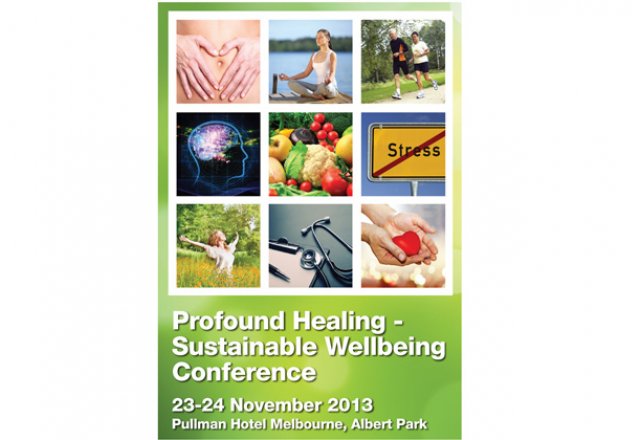 Are you ready to make health and wellbeing your priority? This inspiring two-day conference is an opportunity to hear the latest research and advice from leaders in the field of mind-body medicine for healing, wellbeing and prevention of illness.
There will be plenty of practical take-home information for self-care and the care of others.
For 19 years this unique event has provided a forum for both health professionals and the general public to share ideas and a vision for greater health and wellbeing, personally and within our healthcare system.
"Positive, uplifting, professional and informative… Life changing."
23 - 24 November 2013, Pullman Hotel Melbourne, Albert Park.
*Conference endorsed by RACGP & RCNA for CPD/CNE points