How to throw a plant-based dinner party
How to throw a plant-based dinner party
A fresh, delicious way to entertain.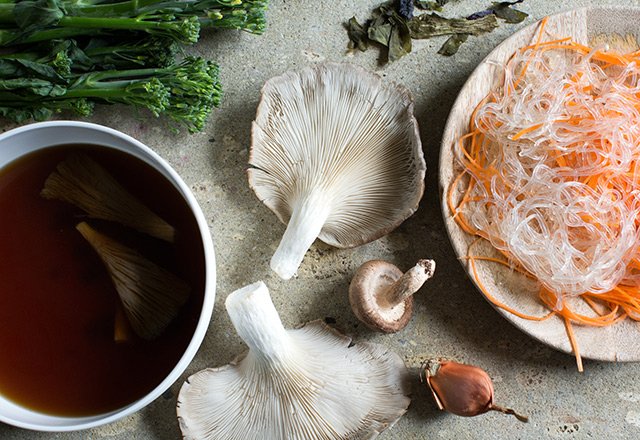 Megan May of The Unbakery shares her tips to throwing a plant-based party.
1. Use the best produce
If you're putting together a plant-based dinner party, start with seasonal produce. Use them to influence what you choose to make – they should be the central focus of your dishes. It's a lot easier to get creative when you have a place to start.
2. It's all about the experience
Like most experiences in life, people remember the first and last thing – so start strong. A welcome drink is a dinner party essential. Serve something fresh and vibrant, a simple, fresh cold-pressed juice served on ice with sparkling mineral water and fresh herbs sets the tone and if you're drinking – add a dash of organic sake to it.
3. Finish with a bang
Finish strong with an incredible raw dessert! Raw desserts are phenomenal. It's a rare occasion when I can't win over a sceptic with a raw dessert, but remember to keep portion sizes small. Raw desserts taste so good you just want to keep eating them, but you can overdo it. You want your dinner guests to go home feeling great – that's what it's about after all.
Check out the September 2016 edition of nourish magazine for delicious plant-based recipes.
Images by Lottie Hedley.