Chicken and bean burritos
Chicken and bean burritos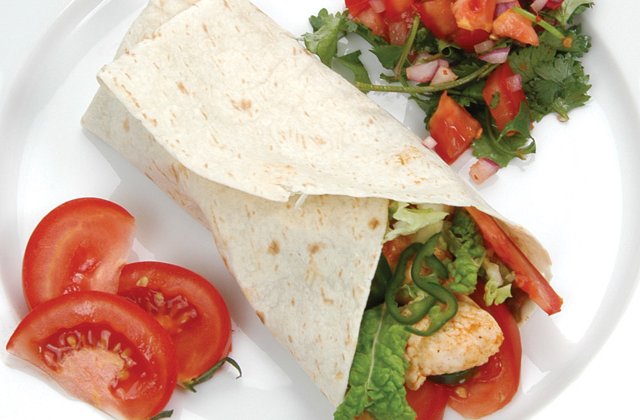 This chicken and bean burrito is an easy mid-week meal.
Ingredients (serves 2)
100g refried beans
120g chicken breast strips
2 tortillas
½ cup grated mozzarella cheese
2 cups shredded lettuce
1 tomato chopped
1 Lebanese cucumber sliced
½ chopped onion
200g of commercial canned salsa
Olive oil
Method
Fry onion in a pan until transparent. Add chicken and stir-fry until cooked. Place all ingredients on tortilla bread and roll into a wrap. Easy!