Makeup for blondes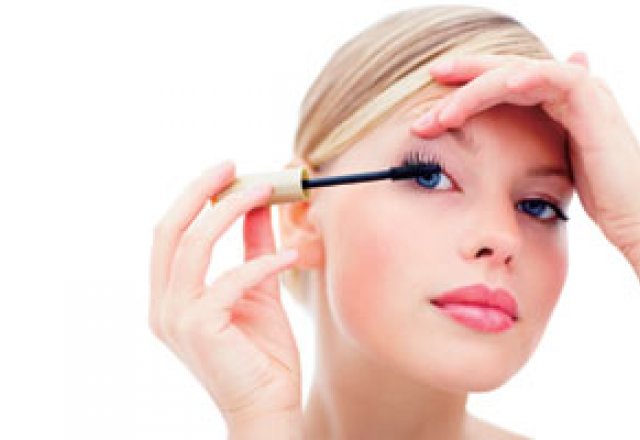 What the experts recommend for your hair and eye colour
Rocking a blonde mane? Beauty journalist Charmaine Yabsley asks the experts what shades to wear on eyes, lips and cheeks to look your most naturally beautiful
Blonde hair and brown eyes

"The ultimate way to compliment your brown
eyes
is with a warm, brown tone," says Nude by Nature's ambassador and make-up artist, Clint Dowdell. "Or, to make your eyes 'pop', use a blue tone to add shine."
"Black eyeliner is always a winner, and deep chocolates and browns are great too," he says. Keep it right on the lash line, and for a natural look, don't go too high.
"Neutral lip tones are best for this colour-combo," he says.
"For blusher, I love a pinky tone on blondes to accentuate their soft
colours
. Warm it up with a hot bronze contour."
Blonde hair and blue eyes
"Think natural," says Lily Loves Pearl's makeup artist Sonya Dunstan. "However, for a night out, blue-eyed
blondes
can get away with experimenting and using tones of violets and blues on their eyelids. For day wear, taupes or any warm eyeshadow is perfect," says Sonya. "Glam up with silver shades for the evening. And for eyeliner, brown is best," she says.
"Stick to neutral tones for lips, such as nudes, bronze or pinks." .
For blusher, Sonya recommends Lily Loves Pearls' Sienna Blush, "for that fresh, milkmaid look."

Blonde hair and green eyes
"Like the blue-eyed sisters, natural is best for this colouring. It's not boring – your green eyes will be enhanced, not hidden," says Sonya.
"Browns, neutral tan, taupe, bronze, browns and lavender eye shadows will all compliment your stunning eye colour," she says.
"I prefer brown eye liner rather than black for fair colouring, as it softens your look. Black can look a little hard," she says.
"Don't be afraid to draw attention to your mouth," she says. "Try oranges, reds, or browns; experiment until you find one that makes your eyes greener than ever.
"For your cheeks, try a soft earthy tone such as Lily loves Pearl Ochre," she suggests.

Photo credit: Thinkstock
Rate This