Make-up for brunettes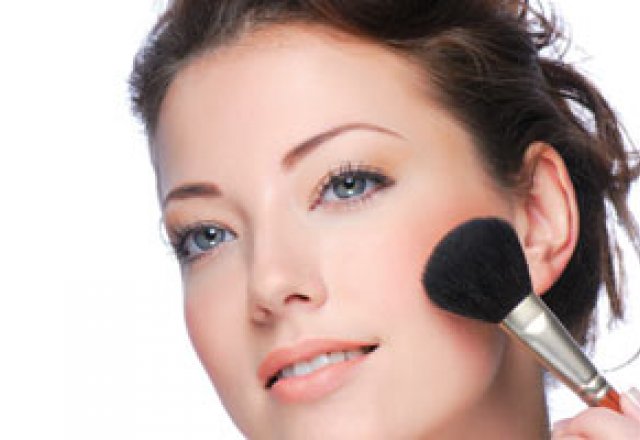 The best shades for making the most of your hair
Love your brunette locks? Beauty journalist Charmaine Yabsley investigates the best shades to wear on your eyes, lips and cheeks to make the most of your natural colours.
Brown hair and brown eyes
"I'd suggest wearing earthy tones, if you have this colouring," says Chris King, premier make-up artist.
"Smooth eye shadow in a grey colour, such as Arbonne's mineral-infused Smoke over the eye lid up to contour," he says.
"Then, using a dark chocolate or brown colour, such as Arbonne's pencil eye liner in Cocoa, apply it close to your lower lashes. Start at the tear duct to the outer corner, then apply a little on top of the outer corner and smudge with a cotton bud. Using a medium-brown colour – I like Arbonne's Java – blend it over the eye liner, as closely as possible to the lashes, and a little on the top outer corner. This will set the eyeliner. In the contour of the eye, blend Arbonne's eye shadow in Sand."
For you cheeks, "Stick to natural shades," he says. "And complete your look with lipstick in Satin.
"When you're taking your look from day to night, try plum shades to give the skin a soft, rosy glow," says Chris.

Brown hair and blue eyes
"This is a stunning combination," says Nude by Nature's ambassador and makeup artist, Chris Dowdell.
"Either use complimentary colours to softly enhance the colour, such as blues to silvery shades. Or, to make your blue eyes pop, apply bright bronzes and orange tones for an incredible effect." As for eye liner, "Deep greys and charcoal make those blues sing, while black is hottest with the bronzes and orange hues," he says.
"Accentuate the eyes or lips, never both!" he says. "Nude tones like soft pink are great with a stronger eye shadow, or apply something deeper in brown or pink tones for a natural eye compliment.
"Peachy-toned blushers lift all complexions," says Dowdell. "Softly dust blusher along the underside of the cheeks, in an upward direction to create contour."

Brown hair and green eyes
In her book, Amazing Face, Zoe Foster says that green eyes pop most with purple tones. "Choose plums, purples, lilacs and lavenders," says Foster. If you have brown hair and green eyes, "try latte, mocha and chocolate browns."
Have a little fun with your eye liner. "Wearing the same colour, but in a slightly deeper shade than your iris colour, is also very flattering," she advises.
For your lips, go for plum shades for a flattering shade for eyes and hair. And keep blusher neutral with pale pink or a light dusting of bronzer to the apples of your cheeks.
Photo credit: Thinkstock
Rate This