8 tips for DIY at-home hair colour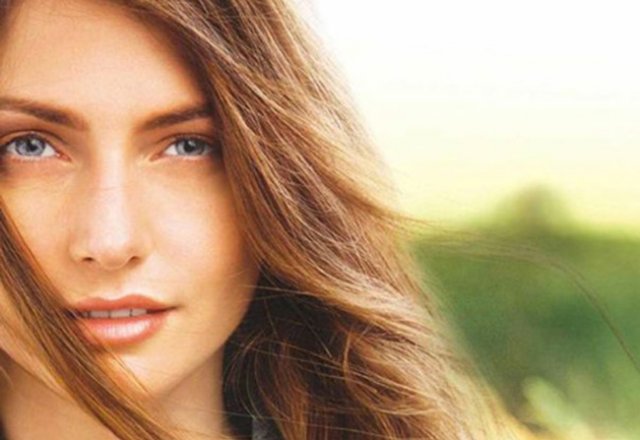 Handy expert tips and tricks for beautiful, healthy hair.
Do you want to refresh your look with a new hair colour? Before you head to the supermarket, be sure to consider these tips for dyeing your hair at home.
1. Check the ingredients
Filling your car with the wrong type of petrol can cause serious damage to your vehicle, so it's important for you the read the signs. The same concept can be applied to dying your hair. According to Vince Sferlazza, owner of
Vince and John New Image Salon
in Melbourne, it's crucial to check how many chemicals are in the hair dye to avoid damaging your locks. "The fewer chemicals there are, the better it will be for your hair, so always be sure to check," says Sferlazza. "Strong chemicals like ammonia shock the hair shaft open, leaving it looking dry and dull after a colour. Herbatint hair colours gently open the shaft of the hair to deposit colour while maintaining the shine and health of your hair."
2. Opt for natural botanicals
Hair dyes that contain natural botanical ingredients help to restore moisture throughout the dyeing process. "It's a synergy between nature and technology; different botanicals have different uses," says Sferlazza. "They can protect the scalp, add shine, moisturise the hair and skin, enhance colour, strengthen and soothe. So ensure that all your hair products are enriched with certified organic extracts."
ANH pick:
restore moisture with
Herbatint's
range of hair dyes, which contain aloe vera to protect and nourish, and meadow foam to moisturise and add shine and condition.
3. Select your colour wisely
To find a shade that suits your complexion, Sferlazza recommends picking a colour that's a few shades lighter or darker than your natural tone. While you can play it safe with the base colour, don't be afraid to have a little fun with highlights. "You can always play with tones, add some warmer tones, like copper and mahogany, or cooler tones, like ash, to your natural colour to enhance your skin tone."
4. Prep your space
Before you embark on a DIY colouring session at home, ensure you've prepped your space and have the right equipment. "Make sure surfaces are covered and you have all the right tools for the job: a colouring cape, old towel, measuring cup, tint bowl, tint brush and a comb," says Sferlazza. "And make sure you aren't wearing your Sunday best when you're applying your colour."
5. Read the instructions
While this seems like an obvious tip, you'd be surprised how many people don't actually read the instructions from start to finish. And perform a skin test to ensure you don't have an allergic reaction to the product.
6. Show your locks some love
So, you've dyed your hair and you love the new colour, but the hair care doesn't stop there. It's important to use products that will nourish and restore moisture. "It's in your best interest to invest in products containing natural ingredients to restore the hair after colouring," says Sferlazza. "Allow yourself five to 10 minutes when washing your hair to leave the Herbatint Royal Cream Conditioner on as an intensive regenerating treatment."
7. Space out your colouring
It's tempting to reach for the colouring brush as soon as re-growth starts to show. But Sferlazza advises waiting a minimum or four to five weeks between colourings to allow your hair enough time to repair itself.
8. Practise long-term hair care
While many will admit to getting extremely irregular haircuts, they're vital for healthy, glossy hair. Sferlazza recommends getting regular haircuts every six to eight weeks and using a good-quality hair brush. Also, avoid overusing hair dryers and straighteners, but if you are using them, always use a heat-protecting serum or cream.
Rate This