Make-up for redheads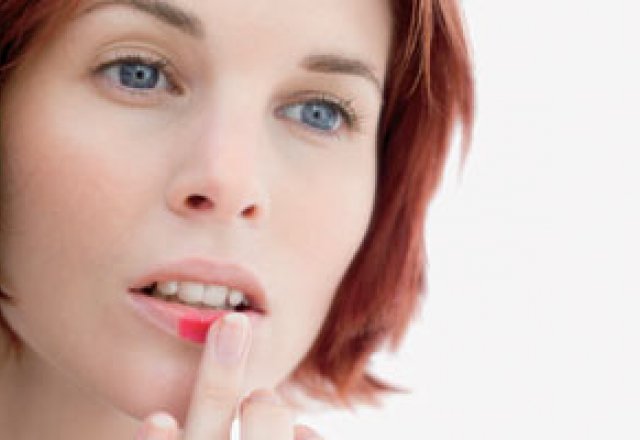 Make the most of your striking hair colour with these colour tips from the experts
Are you a firey redhead? Make the most of your hair and eye colour combination by wearing the right shades on your eyes, lips and cheeks. Charmaine Yabsley asks the experts
Red hair and brown eyes
"
Redheads
usually have flawless skin, which makes it a great canvas to apply make-up on," says
Lily Loves Pearl's
makeup artist, Sonya Dunstan. "Dark greens, terracotta and aubergines all enhance the depth of your brown eyes," she says. "Like blondes, black eye liner can be too harsh. Stick to brown instead.
"Not to be boring, but nothing beats a great, glossy brown lipstick."
"For your cheeks, try Lily Loves Pearl Ochre bronzer for an added healthy glow," she says.
Red hair and blue eyes
"You'll look great in earthy or neutral eye shades of gold, honey, bronze, taupe, and browns," says Cristina Masci, make-up artist and founder of
Absolutely Gorgeous
organic skin care products. "Brown and orange tones are opposite on the colour wheel, so your eyes will really stand out.
"Many
redheads
have light lashes, so defining the eyes and lashes is essential. Choose brown or dark brown liners and mascaras," advises Cristina.
"Neutral and natural lip shades look good, but deep lavenders and the correct red tones that are in the same colour family as your hair can be striking.
"When choosing blusher, neutral colour palettes work best, but avoid pinks."
Red hair and green eyes

"Think purple," says
Nude by Nature's
ambassador and makeup artist, Clint Dowdell. "It's a winning colour for those with the magical green eyes, red hair combo. You'll turn heads!" Or go for green shades. "Don't worry, you won't dull the effect of your peepers.
"Shades of grey or black eye liner are a beautiful way to compliment the purple shadows." For your lipstick, Dowdell says that nudes work, "but if you are in the percentage of
redheads
out there who have more fun than blondes, then go for red!" he says.
"Stick to peachy blusher tones that don't make the skin look too pink."
Photo credit: Thinkstock
Rate This