Why coffee is good for you
Why coffee is good for you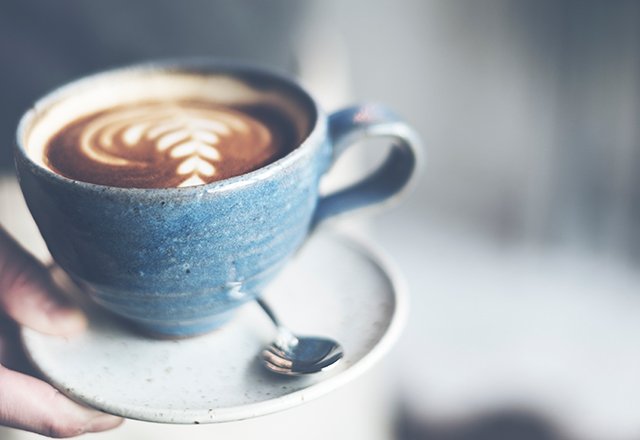 There's nothing like a comforting cup of coffee when it's cold and wintry outside, here Elena Iacovou looks into reasons why coffee is good for you.
"When consumed in moderation coffee can be quite healthy for us," says accredited practising dietitian Melanie McGrice. "Research by the Australian Food Standards body, FSANZ, suggests that intakes of over 210 milligrams of caffeine per day – around three cups of instant coffee, may result in increased anxiety. However, there have been a number of studies that suggest that higher intakes can still be healthy." One such study, published in the Archives of Internal Medicine in 2009, found that regularly drinking three to four cups of coffee per day could reduce your risk of developing type 2 diabetes by up to 25 per cent. An earlier study (published by the American Academy of Neurology in 2007) found that women who drank more than three cups of coffee per day were also 30 per cent less likely to experience memory decline at age 65, and 70 per cent less likely at age 80.
Moderate coffee consumption also has its health benefits. A 2017 study by the Stanford University School of Medicine found that an underlying inflammatory process associated with ageing and cardiovascular disease could be counteracted with caffeine – supporting that coffee drinkers live longer. Further research confirms how caffeine can also protect against various cancers, including breast cancer, inhibiting the growth of tumours and reducing the risk of its recurrence. "What gives coffee its health benefits isn't only its caffeine content, but also the antioxidant profile that exists in all types of coffee beans, including decaf," says holistic nutritionist Sita Huber at Mind Body IQ.
The naturally occurring chemical compounds that give coffee its protective properties include:
Plant polyphenols, which are antioxidants found to limit the growth of potential cancer cells and safeguard against neurodegenerative diseases
Melanoidins, generated during the roasting process have been hypothesised to encourage colon mobility including having anti-inflammatory properties, and
Diterpenes, which enhance the body's defence against oxidative damage.
"The caffeine in coffee helps to boost our metabolic rate, increasing fat burning and suppressing hunger," says McGrice. "Coffee also includes a good amount of soluble fibre which improves the diversity of gut bacteria and keeps a lid on cholesterol," adds Huber.
Mixing milk into coffee also gives us a healthy dose of required daily bone-strengthening calcium without affecting the uptake level of coffee antioxidants. On the other hand, according to research published in the Journal of Nutrition, adding a non-dairy creamer or sugar delayed the polyphenols absorption. However, they did still eventually reach the blood stream, confirming that no matter how we drink our coffee we get the effects of antioxidants.
Not a fan of coffee? Grab the July 2017 edition of nourish magazine to discover some coffee-alternatives.