Salted caramel smoothie recipe
Salted caramel smoothie recipe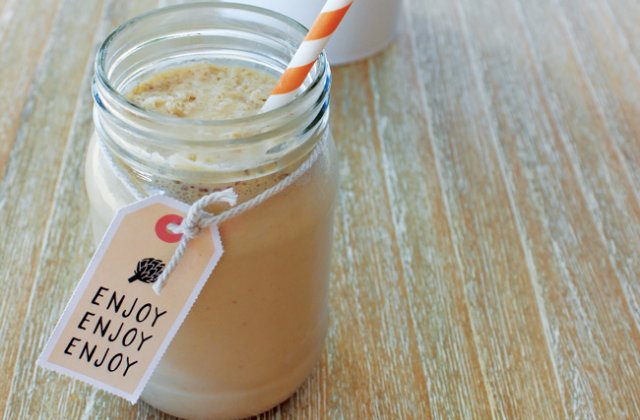 A quick and easy smoothie recipe made with almond milk, cottage cheese and maca powder.
Cottage cheese – a good source of calcium, which can help alleviate stress and anxiety.
Ingredients (serves 2)
2 medjool dates, pitted
½ cup cold unsweetened almond milk
2 tbsp low fat cottage cheese
1 tsp maca powder (optional)
½ tsp pure vanilla essence
Pinch sea salt flakes
Handful of ice cubes

Method
In a high-speed blender, add all ingredients and blend for 60-to-90 seconds until smooth. Serve in a Mason jar.

Recipe and images by Sally O'Neil