Paleo choc-coco breakfast muggin
Paleo choc-coco breakfast muggin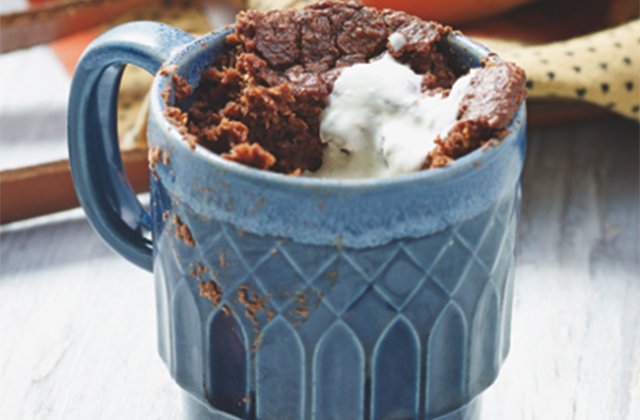 OK, so technically this one comes in a mug – ergo, a muggin – but it can also be transported in, and eaten from, a jar.
Microwaves ain't great things, but my approach is this: if it's the difference between eating a decent breakfast and not, well,
go for it. Sometimes it's the lesser of two evils.
Ingredients
¼ cup almond meal or gluten-free self-raising flour
2 tbsp desiccated coconut
1 tbsp raw cacao powder
½ tbsp rice malt syrup or ½ tsp granulated stevia
¼ cup coconut milk or any other type of milk
Greek-style, full-fat, organic plain yoghurt, to serve
METHOD
Add all ingredients to a microwave-safe mug
and mix with a spoon. Microwave on high for 1½ to 2 minutes. Serve with yoghurt.
Note: If you're carrying this to work, you can par-cook it first (so it doesn't spill).
NEXT: Cacao and mint smoothie recipe>>
Recipe from Sarah Wilson's I Quit Sugar For Life.