Mocha frappe shakes recipe
Mocha frappe shakes recipe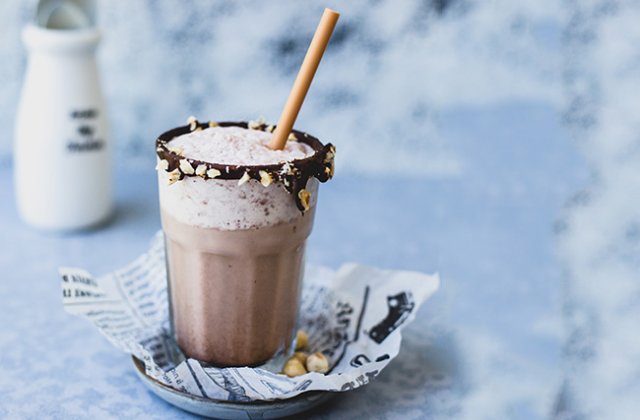 Keep calm and enjoy these delicious and healthy mocha frappe shake by Martyna Angell all summer long.
Ingredients (makes 2)
2 squares dark chocolate, melted
1 tbsp chopped hazelnuts
1 cup almond milk or milk of your choice
1½ cup ice cubes
1 tbsp cacao powder
1 tbsp instant coffee (see note above)
1 tsp vanilla extract
2 tbsp honey
¼ tsp cinnamon
Method
Dip the rim of each glass in the melted chocolate and then into the hazelnuts for them to stick around the edge and transfer to the fridge to set. Place all remaining ingredients in a blender and process until the mixture resembles a slushy. Divide between two chocolate and hazelnut-dipped glasses and serve.
Recipes and photography: Martyna Angell
NEXT: Try this chia seed, mango and banana smoothie for another cool treat.