Minty spirulina bowls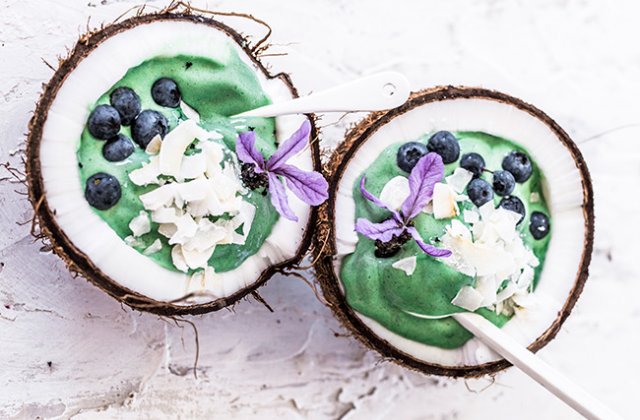 Sally O'Neil shares her yummy spirulina breakfast bowl recipe packed with antioxidants.
Ingredients (Serves 2)
4 frozen bananas
½ cup coconut water
¼ cup fresh mint leaves or 1 tsp peppermint essence
1 tsp spirulina powder
Toppings
Coconut flakes
Edible flowers
Blueberries
Method
Add the banana, coconut water, mint and spirulina to a high-speed blender and blend until thick and smooth.
Pour into coconut halves (or a bowl) and top with blueberries, coconut flakes and edible flowers. Enjoy!
NEXT: Treat yourself with these cheeky peanut butter chocolate blondies. They're not only healthy but also made with the superfood goodness from chickpeas!