Party skin survival guide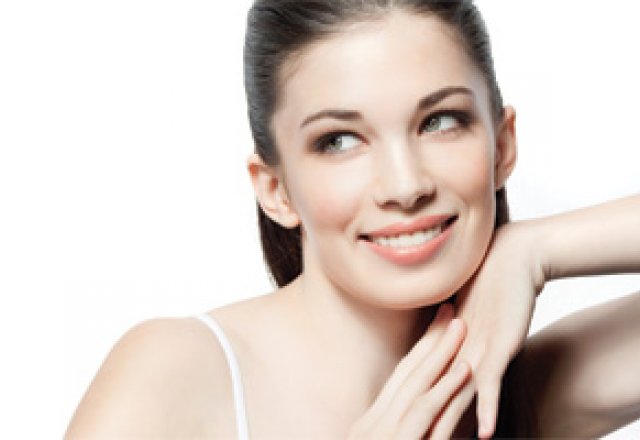 Keep your skin looking fresh and healthy this Christmas
Celebrations abound at this time of year, but don't let your skin become a casualty of your festive frivolity.
Cleansing
Your mum's been telling you this for as long as you can remember – remove your make-up before you go to bed! This gives your skin a chance to rest, breathe and repair. Not only can eye make-up creep into your eyes while you sleep and cause irritation, but foundations and blushers can work overnight to block your pores and will eventually cause breakouts and premature skin ageing.
If you don't think you can muster the effort to cleanse properly when you get home, leave some make-up wipes by the bed and use a radiance-boosting night cream to hydrate the skin.

Good nutrition
Good skin starts with a healthy diet, but we all know how hard that is to maintain during the festive season. Start your day with fibre; it will keep you regular and help you get rid of daily toxins to help your skin glow. Make sure you eat a healthy meal that is high in protein before heading out. By doing this, you'll have more energy for dancing and will be less likely to be tempted by the trays of highly calorific canapés or a late-night drive through binge on the way home. In general, keep your diet rich in vitamins and minerals to help vitalise your skin.

Alcohol
As well as contributing to skin dehydration and dryness, alcohol dilates the blood vessels in your skin, making it look red and blotchy. Try to limit your intake of sugary drinks such as champagne and wine, and switch to more pure alcohols such as vodka and gin if you fancy a tipple.
To avoid dehydration when drinking, keep up your water intake by downing a glass or two between each alcoholic beverage.

The morning after
Alcohol, poor diet, lack of sleep and not enough water all contribute to lifeless skin. If you can't curb these vices, hit the hydration hard the morning after. Drink a large glass of water with a squeeze of lemon juice to flush the body of toxins. Lemon water also packs a powerful punch of vitamin C to help keep the skin clear.
To directly combat dehydration of the skin, use an intensive, hydrating face mist to revive your tired complexion, followed by a good quality moisturiser to lock it in.
To get a bright and clean complexion, you need to do a bit of prep work. Start by using an exfoliant and rub it in circular motions to get the blood flowing and remove the dead skin cells that leave the face and body looking dull. Afterwards, moisturise from head to toe. If you have time, apply a face peel to the face to draw out and remove deep-seated impurities.

Stress
You will always look how you feel, and if you're stressed, your skin will show it. Stress releases a flood of chemicals, such as cortisol and adrenaline, which draw nutrients, oxygen and blood away from the skin to our vital organs, leaving skin less than radiant.
Stress is the symptom, so take time out from whatever's causing you stress and find calm. Exercise can be a great way of tackling and preventing stress, releasing feel-good chemicals that help you to feel calm and in control, so your skin is more likely to behave.
When it comes to skin care, it should be a regime that suits not only your skin type, but your emotional landscape, so choose creams and cleansers with essential oils good for relaxation.

Sleep
At the end of the day – literally – no amount of skin care product can substitute for a good night's sleep. Sleeping affords your skin the periodic rest it needs to rejuvenate itself. Since the temperature of our body is slightly higher at night, blood flow to the skin is also higher, making it a perfect time to slather on the moisturiser.
To compound the fatigue from not sleeping, too few hours of shut-eye can increase the likelihood of skin breakouts thanks to a higher body concentration of stress hormones. Consistent release of these hormones can cause weight gain, as they increase desire for sugary foods and refined carbohydrates.

The cheat's guide to morning-after skin
Calm tired and puffy eyes by applying a wet, chilled tea bag to each eye for 10 minutes.
Apply a little shimmery illuminator to the tops of your cheekbones to give the illusion of super-healthy skin.
Use an under-eye liquid concealer to disguise eye bags and help you look more awake.
Salon SOS
Spoil yourself with some professional salon treatments to get your skin and nails ready to party. Whether you get a bikini wax, a natural spray tan or a manicure, book yourself in to have a couple of essential pampering treatments that will make you feel glamorous in your fuzz-free, gorgeous, golden-tanned body and smoking in your hot new party dress.

Next: Find out the common skin problems and their causes and don't forget to connect with us on Facebook.
Rate This