Oneworld Retreat in Bali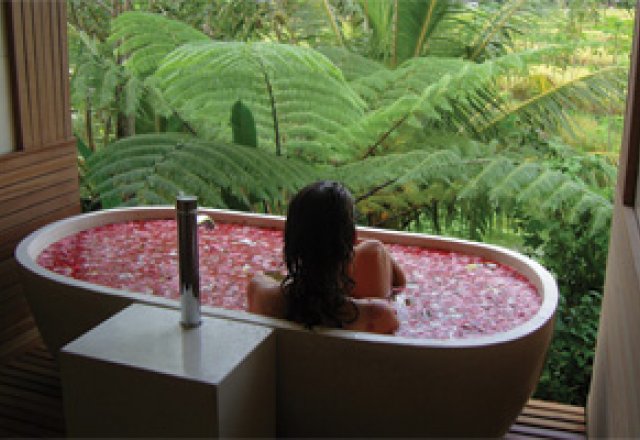 The ultimate relaxation experience
The stunning Oneworld Retreat near Ubud, Bali, plays host to a rejuvenating experience like no other, led by wellness practitioner Natalie Bondine of Purity MindBodySoul.
Specialising in all things detox, Natalie leads a six-day, five-night course in cleansing the mind, body and soul.
Begin your stay with an Agnihotra purifying ritual opening ceremony, then each morning with yoga and meditation. Nourish your body with live, raw foods for most meals and learn to prepare such foods for yourself. Be educated on detoxification by Natalie and enjoy a visit from a traditional Balinese healer. Spend time relaxing at the onsite spa with a herbal massage or any extra treatments you desire. Offsite trips include a cycling escape from Kintamani to Ubud and a visit to one of Bali's most spectacular volcanoes Gunung Batur, where you can partake in sunrise yoga in a truly breathtaking setting.
Bordered by jungle and rice fields, the Oneworld Retreat is fully equipped for an ultimate relaxation experience with a large yoga studio, a spa offering indulgent treatments, a dining room for sharing meals with your fellow cleansers and two swimming pools beckoning you to their cool embrace. Ten private rooms have air-conditioning, a garden mini-bar and a terrace for enjoying alone time.
Visit oneworldretreats.com for more information on Natalie's next purity retreat in Bali.
Rate This