Green tea bliss balls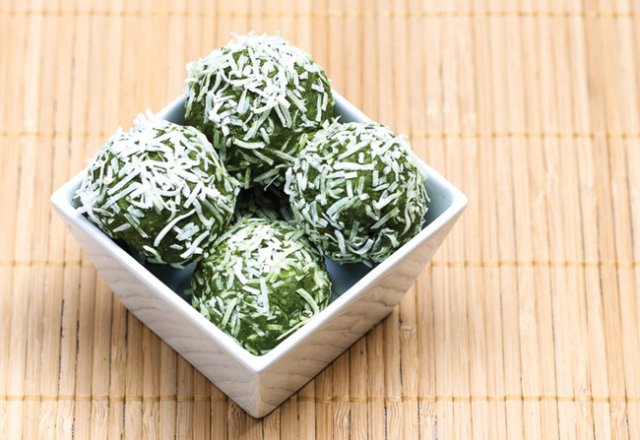 An antioxidant rich treat
Get your green warrior on with these delicious green tea bliss balls by Matcha Maiden.
All you need is:
1 cup of almond meal
1 ½ tbsp quinoa flakes
8 dates
Dash coconut water
2 ½ tbsp of coconut oil
2 tsp chia seeds
1 ½ tsp of MIX N MATCHA powder
1 scoop of protein powder
4 tbsp dessicated coconut
Combine all ingredients in a blender or food processor until mixture becomes moist and consistent. Once blended, roll the mixture into balls of your desired size.
Refrigerate for two hours then enjoy!

NEXT: read about 4 mood-boosting herbal teas or visit our food section.
Rate This