Vegan matcha ice pops recipe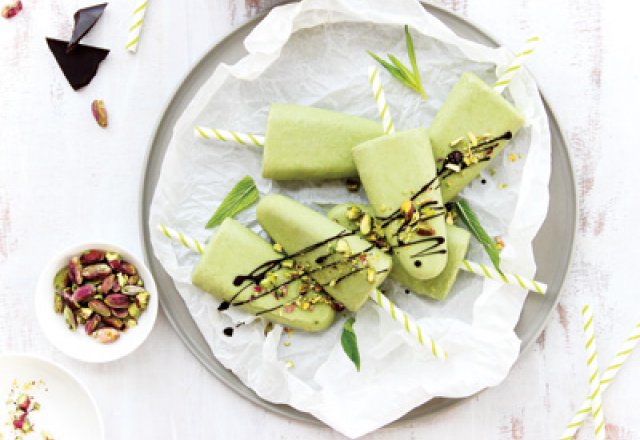 Cool off with this healthy matcha snack.
Ingredients (makes 6)
1 tsp matcha green tea powder
2⁄3 cup coconut cream*
2–3 tsp rice malt syrup/maple syrup/honey or 8 drops liquid stevia
50 g dark chocolate (preferably raw), melted (optional)
3 tbsp chopped pisatchios (optional)
Ice cream sticks
Method
Add coconut cream, matcha powder and sweetener of choice to bowl or blender and whisk or blend until smooth.
Divide mixture evenly between ice cream molds.
Pop in the freezer to set briefly, then add the ice cream sticks (they should be able to stand upright).
Leave to fully freeze for a few hours until completely set.
Remove from molds, garnish with chocolate and nuts and enjoy.
Recipe and images by Sally O'Neil, The Fit Foodie.
NEXT: try the green tea bliss balls recipe for an antioxidant rich treat or read more about the benefits of matcha.
Rate This