Ginger and cinnamon muffins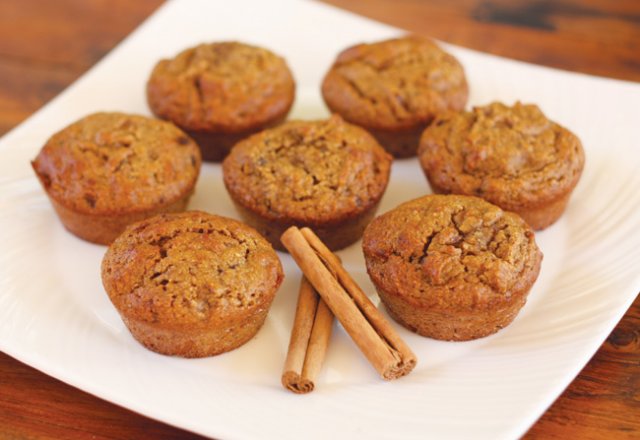 Enjoy the health benefits of aromatic ginger and cinnamon in these deliciously moist muffins.
INGREDIENTS (makes 9 muffins)
1 cup chopped dates
½ cup boiling water
2 tbsp rice malt syrup or honey
¼ cup coconut oil or melted butter
½ cup coconut flour
½ tsp bicarb of soda
¼ tsp baking powder
¼ tsp salt
3 tsp ground ginger
2 tsp cinnamon
1 tsp vanilla extract
6 eggs
METHOD
Pour boiling water, rice malt syrup and coconut oil over dates. Stir and set aside.
Preheat oven to 180°C and grease a 12-hole muffin tray.
Whisk together coconut flour, bicarb of soda, baking powder, salt and spices.
Beat the eggs and vanilla with the other wet ingredients and add to the dry ingredients.
Stir until well combined. (You don't need to be as careful not to over-combine as you do with traditional muffins.)
Pour batter into muffin tray, filling to just below the top of the 9 holes.
Bake for 20 minutes.
Browse more recipes or connect with us on Facebook.
Rate This