Chickpea & sweet potato cakes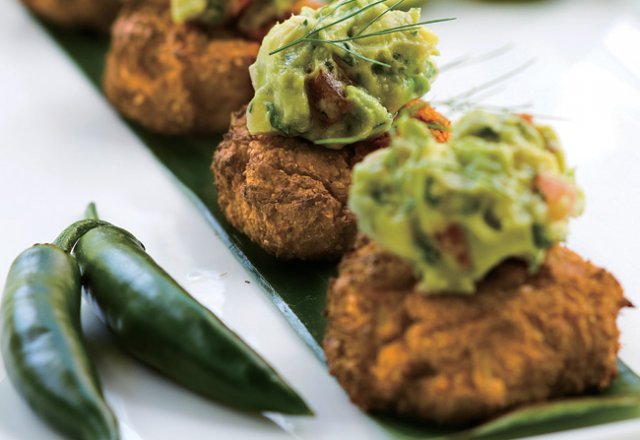 With avocado salsa
Looking for healthy detox recipes? Try these chickpea & sweet potato cakes with avocado salsa.
Ingredients (serves 10)
Chickpea & sweet 
potato cake

400g sweet potato, baked and crushed
100g chickpeas
1 egg, beaten
1/3 cup (50g) polenta + extra for dusting
Sea salt & pepper
Pinch of nutmeg
3 sprigs chopped parsley
Avocado salsa
1 large avocado
3 tomatoes, flesh diced
Sea salt and pepper
Freshly chopped basil and coriander
Juice of 1–2 lemons
½ small red onion, diced
Method
Chickpea & sweet 
potato cake
Mix all ingredients together and shape into golf ball-size patties.
Dust with polenta and bake at 170ºC on a tray for six to eight minutes until golden.
Top with one tablespoon of salsa.
Avocado salsa
Mix ingredients together gently, serve immediately.
Rate This