Teff & almond breakfast crumble
Teff & almond breakfast crumble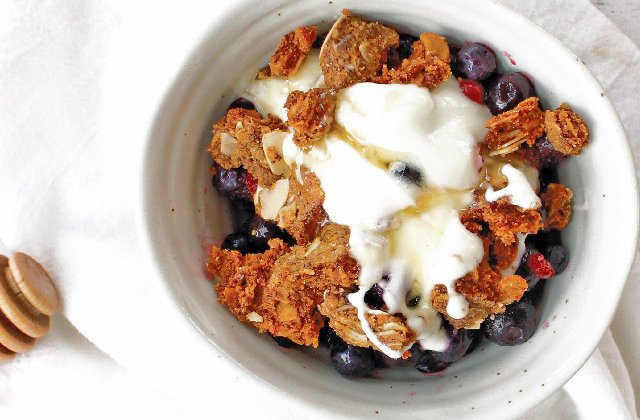 Try this delicious breakfast crumble – it's deliciously nutty in flavour and pairs well with almonds to make a crunchy topping to your morning bowl of goodness.
Ingredients (Serves 4)
1 cup almond meal

½ cup wholegrain teff

1 ½ cups flaked almonds

2 tsp ground cinnamon

¼ cup rice malt syrup or honey, plus extra to serve

2 tbsp melted coconut oil

4 cups mixed berries
Method
Preheat oven to 160°C (fan-forced).
In a bowl add the almond meal, teff and flaked almonds along with the cinnamon and mix well. Add rice malt syrup or honey and coconut oil then stir to combine. Add the crumble dough to a baking sheet and press down into a large biscuit. Bake for 15–20 minutes until golden brown then allow to cool.
Recipe by Sally O'Neil, The Fit Foodie.