Summer raspberry and mint spritzer
Summer raspberry and mint spritzer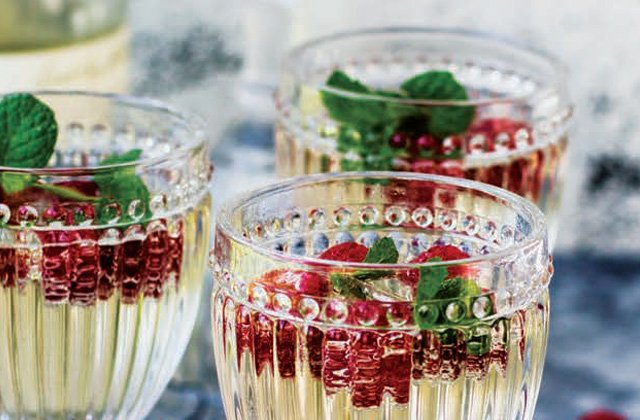 You can use non-alcoholic sparkling wine in this recipe, or, for an even more refreshing lunchtime option, use soda water.
Cherries or strawberries work really well here, as do frozen whole grapes, which can help keep the drink cooler on a hot day.
For the spritzer
SERVES 8
1 (125 g) punnet raspberries
A few small sprigs spearmint
750 ml soda water or sparkling wine
Place 5 raspberries in each glass and press gently with the back of a spoon.
Gently rub the mint leaves and place in the glass.
Top with about 1/3 cup of soda and serve.