Stewed prunes & cinnamon oats
Stewed prunes & cinnamon oats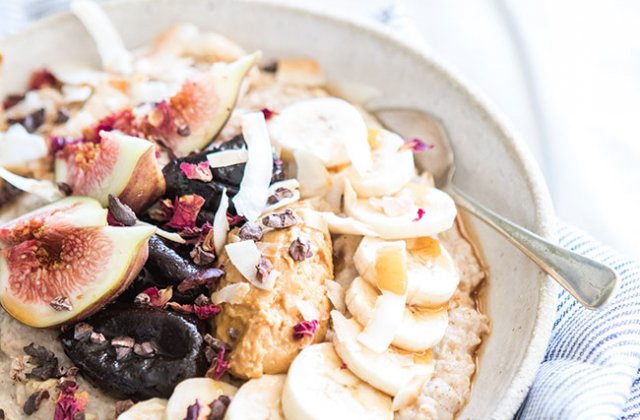 Start your day with this wholesome porridge.
Ingredients (Serves 1 to 2)
Porridge
1 ½ cups almond milk
1 cup oats
¼ tsp ground cinnamon
Toppings
1 tbsp peanut butter
½ small banana, sliced
1 fresh fig, sliced
1 tsp toasted coconut flakes
3 stewed prunes + juice (or soak pitted prunes little hot water for an hour or two)
½ tsp cacao nibs
Add the porridge ingredients to a small saucepan on medium-high heat. Cook for a few minutes until creamy and the liquid has absorbed.
Serve with toppings and optional extra milk.
Words, recipes and food photography: Nadia Felsch.