Simple green smoothie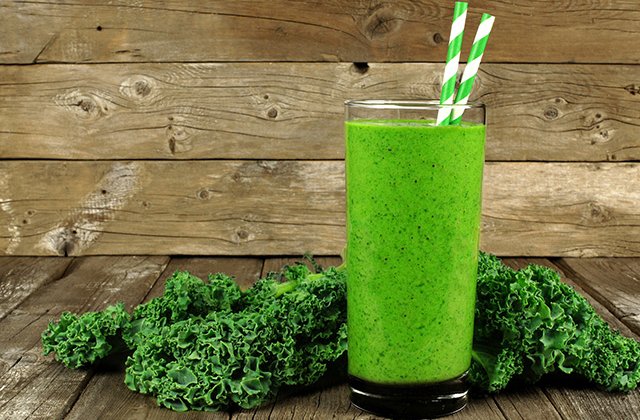 A simple and tasty breakfast idea, this green smoothie makes mornings nutritious and easy.
Ingredients (serves 1)
1 cup water
1 tsp chia seeds
1 tbsp pepita seeds
½ avocado
½ small banana
1 handful kale
1 cup strawberries
1 tsp cinnamon
⅓ to 1 tray ice
Method
Add water and chia seeds to the blender and let sit for 15 minutes for the chia seeds to go to work.
Add pepitas, avocado, banana, kale, strawberries, and cinnamon and blend well.
Add ice and blend until thick but smooth.
Pour into a jar and transport with you as required. Enjoy.
Check out Steph Lowe's full 7 day meal plan to kick start your week.