Pineapple & mint frappe recipe
Pineapple & mint frappe recipe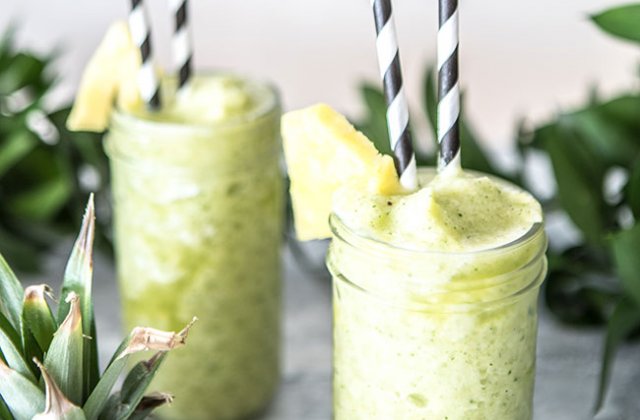 Keep cool this summer with this refreshing pineapple and mint frappe.
Ingredients
Time: 5 mins
Makes: 4–6 cups
1 pineapple
½ packed cup mint leaves
12–20 ice cubes
Method
Prepare pineapple by topping, tailing and removing outer skin.
Add all ingredients, starting with 12 ice cubes, to a high-powered blender.
Blend on high until icy and well combined.
Should the mix require more ice, add as needed.
Enjoy immediately.