Pear, avocado & 
rocket open sandwiches
Pear, avocado & 
rocket open sandwiches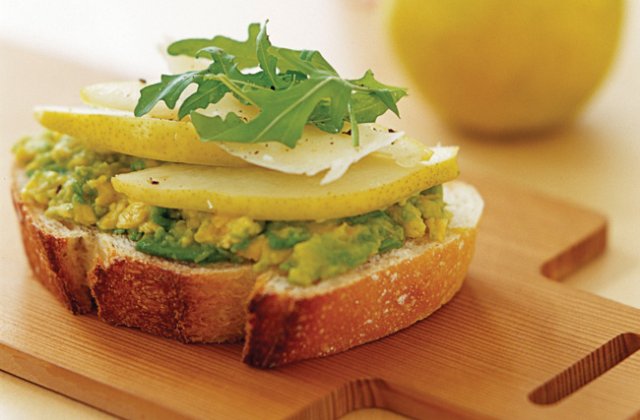 Australian pears are essential fare for maintaining good digestive health and can be eaten with just about anything.
We love this pear, avocado & 
rocket open sandwich.
Ingredients (serves 2)
4 slices sourdough bread
1 ripe avocado
1 ripe Packham pear, quartered, cored and sliced
½ cup baby rocket leaves
50g shaved parmesan
Lemon wedges to serve
Salt and pepper
METHOD
Lightly toast the sourdough bread if desired. Roughly mash a quarter of the avocado onto each slice and season with a pinch of salt.
Top with slices of pear, rocket leaves and shaved parmesan. Grind over black pepper and serve with lemon wedges.
Browse more recipes with avocado or connect with us on Facebook!