Leftover turkey and stuffing salad
Leftover turkey and stuffing salad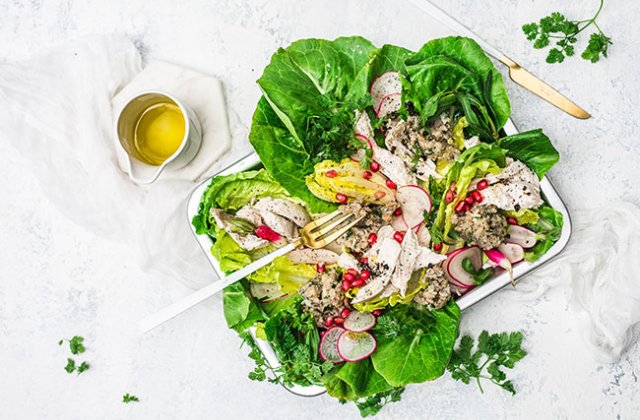 Just when you thought you had roasted too much turkey, this recipe came into your life. Perfect for Boxing Day, this summer salad is minimal effort for maximum taste.
Ingredients (Serves 4 to 6)
2 butter lettuce
1 ½ cups leftover turkey
¾ cup leftover stuffing
⅓ cup pomegranate seeds
5 radishes, sliced
4 sprigs tarragon
8 sprigs chervil
Black pepper
Sea salt flakes
Extra-virgin olive oil
Method
Separate the lettuce leaves, wash and pat dry. Lay the leaves on a platter, and tear over the leftover turkey. Top with leftover stuffing, seeds, herbs, radish, oil and season to taste.
Recipe by The Fit Foodie.