JSHealth Power Protein Smoothie
JSHealth Power Protein Smoothie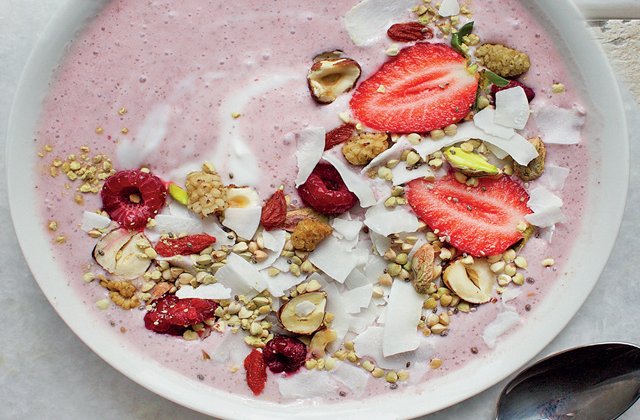 This smoothie from Jessica Sepel makes a great nutritional breakfast, or on-the-go snack option to boost your energy levels and resist cravings.
Serves: 1
1 serving of protein powder – either 100% natural pea, sprouted brown rice or whey protein or 1 raw egg or 2 tbsp LSA mix (linseed, sunflower, almond meal)
1 – 2 tsp stevia granules/ powder or stevia liquid
½ tsp cinnamon, ground
1 tsp vanilla extract/powder (if available)
1 tbsp chia seeds or psyllium husk
½ cup frozen berries
¼-½ frozen banana
½ cup spinach leaves (can omit)
½ cup almond or coconut milk
½ cup ice blocks (the more ice the creamier!)
½ cup filtered water
Add all ingredients to a food processor or blender.
Pour into a glass or bowl and top with desiccated coconut, sliced fruit or nuts and seeds for the crunch factor!