Fig, goat's cheese ricotta, rocket & honey sandwich
Fig, goat's cheese ricotta, rocket & honey sandwich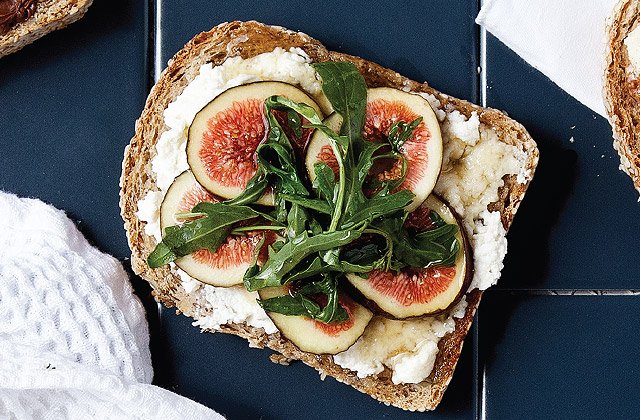 Love sweet sandwiches? Try this fig, goat's cheese ricotta, rocket and honey combo.
Ingredients
1–2 slices gluten-free bread
1 heaped tbsp goat's cheese ricotta
1 fig (sliced)
¼ cup rocket
½ tsp macadamia oil
1 tsp honey
Method
Spread the goat's ricotta onto the bread and arrange on the fig slices. Massage the rocket in the macadamia oil and place on top. Drizzle with honey. Either place extra piece of bread on top to make a sandwich or enjoy the slice on its own.
Recipe from Kate Bradley; Photo credit Elisa Watson.
Want daily recipes? Connect with us on Facebook!