Feta and watermelon rounds
Feta and watermelon rounds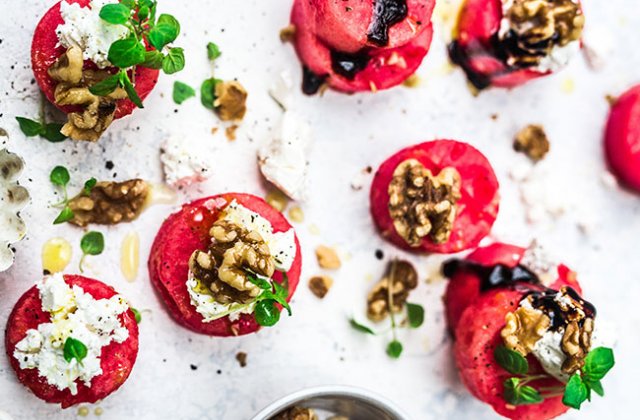 For something small and simple but impressive, these canapes are the perfect starter at Christmas time. Just a few ingredients, and they can be made in under 10 minutes.
Ingredients (Serves 6 to 10)
1 watermelon
120g Danish feta
¾ cup walnuts
4 tbsp balsamic glaze
2 tbsp extra virgin olive oil
Black pepper
Micro mint to garnish
Method
Cut a large watermelon into 4cm thick slices. Using a cookie cutter, cut out rounds of the watermelon. Lay on a serving platter and crumble over the feta, then top with a walnut half. Drizzle balsamic glaze and olive oil on top, and season to taste with fresh black pepper. Garnish with fresh mint and enjoy immediately.