Egg doughnuts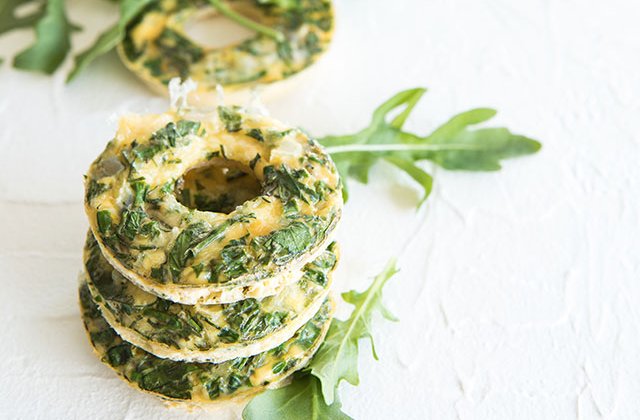 A new way to have your eggs in the morning!
Ingredients (Serves 4 to 20)
Oil or butter for greasing tray
6 eggs
1 tbsp chopped chives
1 tbsp chopped dill
1 tbsp fresh parsley leaves
2 tbsp grated cheddar cheese
¼ cup milk
Salt and pepper
Method
Preheat oven to 175°C.
Grease a donut tray well. (Or alternatively, use a muffin tray.)
Crack eggs into a large mixing bowl and whisk well.
Add the herbs to eggs with cheese and milk and mix to combine.
Fill doughnut or muffin holes with mixture, leaving a few millimeters for them to rise.
Bake for 15 minutes or until the mixture is set.
Serve or store in an airtight container in the fridge for up to 2 days.
Recipe by Nadia Felsch.