Detox smoothie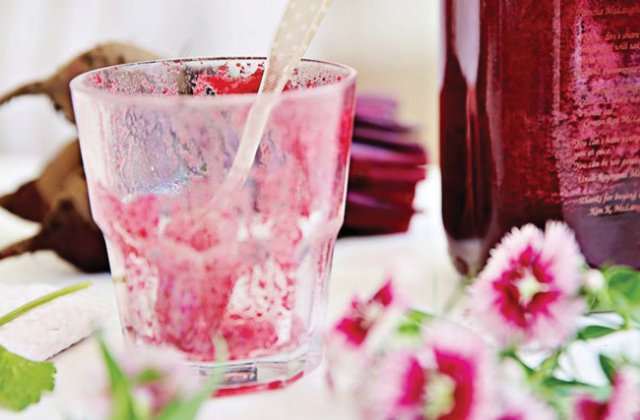 This delicious detox smoothie combines beetroot, pear, chia seeds & spirulina.
Ingredients (serves 1)
½ beetroot
1 kale leaf
1 garlic clove (optional)
2 cm piece fresh turmeric, grated
1 lemon, juiced
1 tbsp chia seeds
1 tsp spirulina
½ pear
1 cup ice
2 cups filtered water
Method
Put all the ingredients into a high- powered blender and blitz until smooth.
Recipe from Janella Purcell.
NEXT: Browse more delicious juices and smoothie recipes>>