Choc-oat smoothie (vegan)
Choc-oat smoothie (vegan)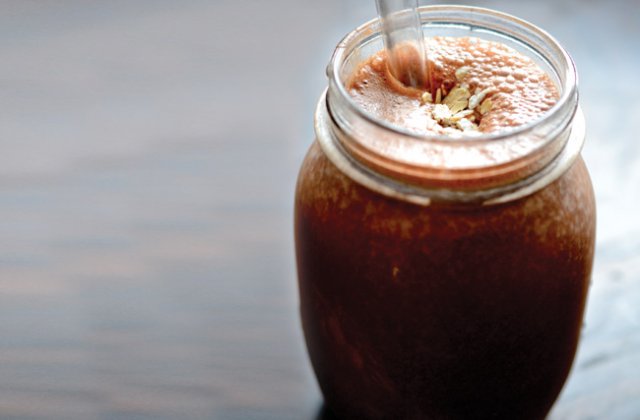 Healthy smoothie recipes from Adele at Vegiehead.
Ingredients
¼ cup of rolled oats (gluten free optional)
1½ to 2 cups of almond milk (see recipe)
1 frozen banana
1 medjool date
1 drop hazelnut extract (optional)
1 tbsp coconut oil
1 tbsp raw cacao powder
1 tsp spirulina
1 tsp chia seeds
1 tsp raw almond butter
Process the oats into a smooth powder. Add remaining ingredients and blend until smooth. Slurpy-slurp!
Browse more healthy drink ideas>>