Chickpea, parsley and chilli dip
Chickpea, parsley and chilli dip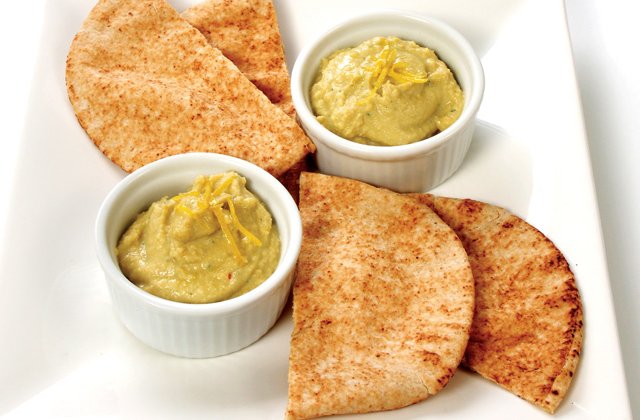 Learn how to make a homemade chickpea dip - perfect as a snack or starter.
Ingredients (serves 4)
375g can cooked chickpeas
3 tbsp low fat natural yoghurt
1 teaspoon lemon zest
2 tbsp lemon juice
2 tbsp finely chopped flat leaf parsley
1 teaspoon finely diced red chilli
Pita bread
Vegetable crudites
Olive oil
Put chickpeas, chilli, parsley, lemon zest, lemon juice and yoghurt into a blender and mix until roughly pureed.
Season to taste if required. Spray pita bread lightly with oil and toast under a griller.
Serve dip with toasted pita and vegetable crudites.