Chai tea will complement your favourite dessert
Chai tea will complement your favourite dessert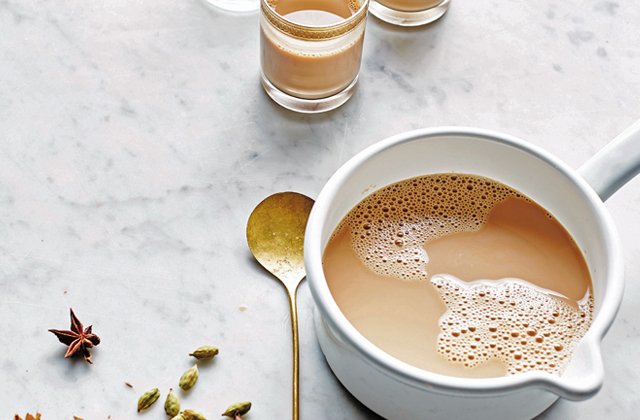 Chai tea is the prfect finish to a big meal. The subtle sweet flavour will complement your dessert and soothe your stomach at the same time. Perfect.
Ingredients
Serves 4
Chai Tea

1 stick cinnamon
2 green cardamom pods
1 ¼ litres water
2 cloves
1 tsp black tea leaves (or 2 teabags)
2–4 cm piece ginger, grated
1 tbsp honey, or to taste
1 ½ cups (375 ml) milk
Grated dark chocolate or cocoa powder, to serve

Method
Using a mortar and pestle, lightly crush the cinnamon and cardamom (or gently tap them with handle of a large knife or rolling pin).
Place the water, spices, tea, ginger and honey in a heavy-based saucepan over medium heat and bring to the boil, then reduce the heat to low.
Simmer for at least 5 minutes – longer if you want a stronger flavour.
Add the milk, then heat for another 2 minutes; be careful as milk can easily boil over.
To serve, strain the tea into cups and top with grated dark chocolate or cocoa powder.
Recipe by Sarah Todd