Cacao hazelnut & pear sandwich
Cacao hazelnut & pear sandwich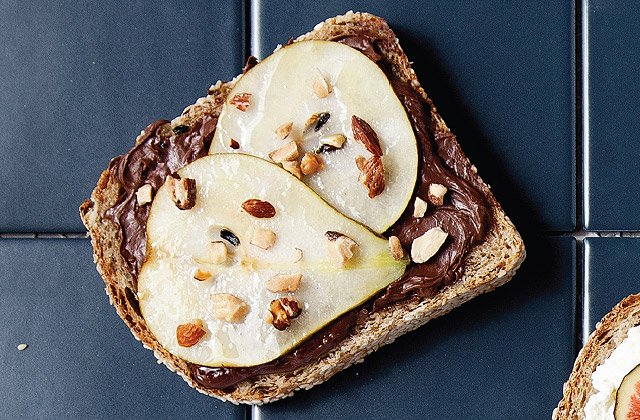 An easy lunch idea that's BIG on flavour.
Ingredients
1–2 slices gluten-free bread
1 heaped tbsp hazelnut cacao spread
2 pear slices
1 tsp crushed toasted almonds
½ tsp olive oil
Method
Spread the hazelnut cacao butter onto one slice of the bread. Thinly slice two nice pieces of pear and place on top.
Sprinkle with the crushed toasted almonds and drizzle on the olive oil.
Either place extra piece of bread on top to make a sandwich or enjoy the slice on its own.
Recipe from Kate Bradley; Photo credit Elisa Watson.