Apricot chia bliss balls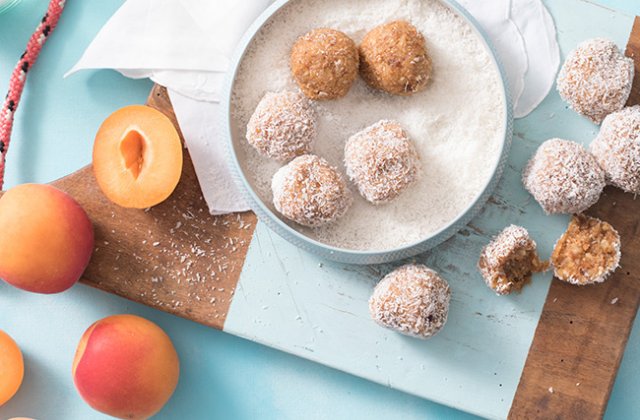 Make the most of apricots this season with these delightful chia bliss balls.
Ingredients (Makes 25)
1 tbsp chia seeds
2 tbsp coconut water
250 g whole raw almonds
18 fresh dates, stones removed
4 large fresh apricots, halved and stones removed
½ tsp vanilla bean paste
Zest of 1 orange
1 tsp cinnamon
⅓ cup desiccated coconut
½ cup desiccated coconut for rolling
Method
Place chia seeds and coconut water in a small bowl and soak for 15 minutes.
Place chia seeds and almonds into a food processor and process until crumbly. Add dates, apricots, vanilla, zest, cinnamon and coconut and blend until a rough paste. Form into walnut-sized balls and roll in coconut. Refrigerate.
Recipes: courtesy of Summerfruit Australia
Photography: Summerfruit Australia
NEXT: Feeding for cherries? Try this gluten free summer galette.