Fig, walnut and ginger ice-cream recipe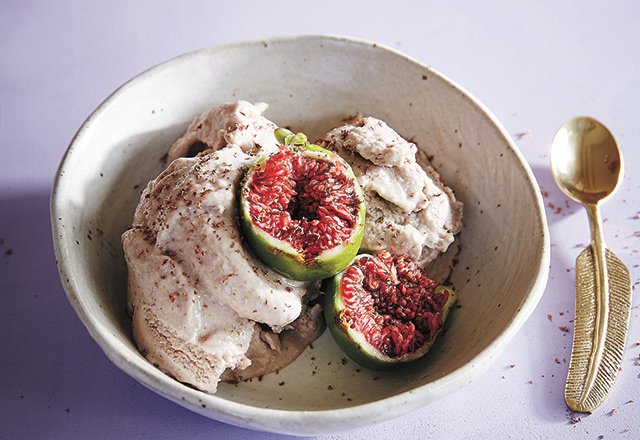 Bring on the summer vibes with this refreshing ice-cream recipe.
Nutrition sensation Lola Berry shares her delightful fig, walnut and ginger ice-cream just in time for summer.
This feels like the most indulgent dessert, but it's a walk in the park to make and it's so healthy! The figs are full of nutrients and antioxidants, while the ginger is great for digestion – just what you need at the end of a meal. I've been known to whip this up for brekkie too … it's just too yummy! You'll need to start this recipe the day before.
Ingredients (serves 2)
6 fresh figs, quartered, then frozen overnight
200 ml coconut milk
1 tbsp maple syrup
30 g (¼ cup) chopped walnuts, activated if possible
2 cm piece of ginger
Pinch of ground cinnamon
Toppings
4 fresh figs, sliced into discs or ripped up (depending on whether you want instapretty or rustic)
Grated dark chocolate (raw or at least 70% cacao solids)
Method
Put everything except the topping ingredients in a food processor, blender or thermomix and blend together well.
The ice cream will be ready to eat straight away, or you can pop it in the freezer for another hour and then enjoy.
Top with extra fresh figs and grated chocolate to make it look really impressive – the perfect date dessert!
This recipe was taken from Lola Berry's Summer Food, published by Plum, RRP $24.99.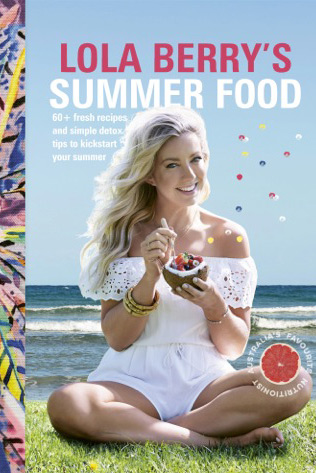 Rate This