Magic matcha & lime raw cake recipe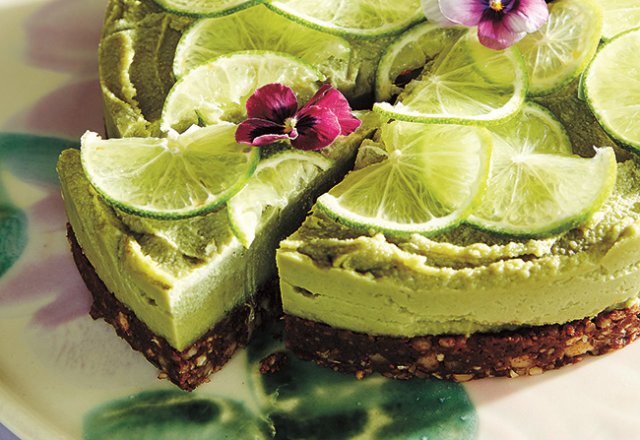 Another matcha recipe to add to your collection.
Boost your immune system with this refreshing dessert, high in antioxidants.
Ingredients
Base
160 g (1 cup) macadamia nuts, activated if possible
155 g (1 cup) cashew nuts, activated if possible
2 tbsp raw cacao powder
8 medjool dates, pitted
2 tbsp cashew butter (or macadamia or almond butter)
Pinch of salt flakes
Filling
465 g (3 cups) cashew nuts, activated if possible
125 ml (½ cup) lime juice
170 ml (⅔ cup) coconut oil, melted
170 ml (⅔ cup) maple syrup
1 tsp matcha green tea powder, plus extra if needed
Zest of 1 lime
To serve
1 lime, cut into super-thin slices
Edible flowers (optional)
You'll need a 20 cm springform cake tin for this one.
Method
Put the base ingredients in a food processor and blitz until the mixture is sticky (you may need to add up to 2 tablespoons of water to help it bind), then press it into the base of the cake tin. Pop the base in the freezer while you make the filling.
For the filling, blend the ingredients in a food processor or blender until really smooth. How long it takes will depend on how powerful your food processor or blender is – you just need to give it a little love, care and time. Be patient – it can take 3–5 minutes. Now have a taste and add more matcha tea if you want it stronger in flavour. Pour the creamy green tea and lime filling onto the base, then freeze for 4 hours.
When you're ready to serve, pop the super-thin slices of lime on top and decorate with edible flowers, if you like. Let the cake come to room temperature and tuck in
Recipe by Lola Berry.
This recipe was taken from Lola Berry's Summer Food, published by Plum, RRP $24.99.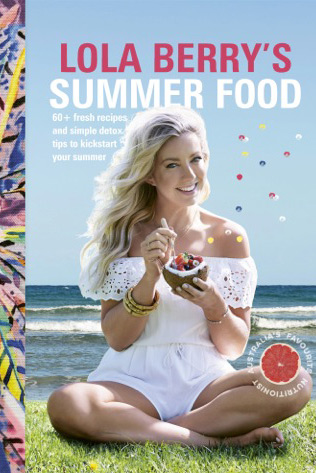 Rate This