Tropicana chia pud recipe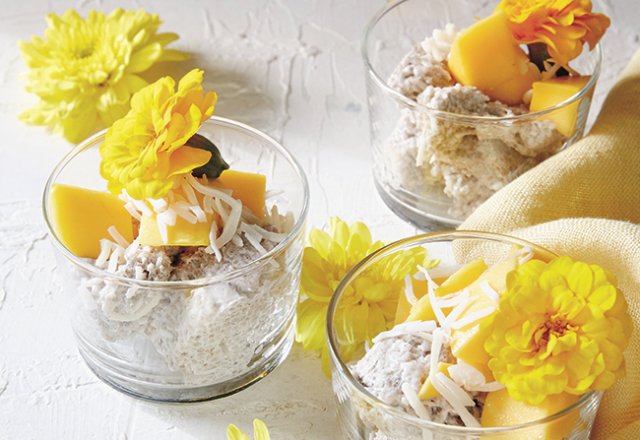 Instagram-worthy breakfasts.
Start your day with Lola Berry's very simple tropicana chia pod. Mix and match fruits to tantalise your taste buds and get your protein, calcium and omega-3 fatty acids from the chia seeds.
Ingredients (serves 2-3)
60 g (½ cup) chia seeds
250 ml (1 cup) coconut milk
2 tbsp shredded coconut, plus extra to serve
½ vanilla pod, split and scraped
2 tbsp maple syrup, plus extra to serve (optional)
1 large mango, cut into cubes
Zest and juice of ½ lime
Fresh edible flowers, to serve (optional)
Method
Place the chia seeds, coconut milk, shredded coconut, vanilla seeds and maple syrup in a bowl or jar and give them a good mix. Cover or seal and pop in the fridge overnight.
In the morning, divide your pudding among 3 small or 2 large serving bowls. Top with freshly cut cubes of mango, lime juice, lime zest and shredded coconut. If it's not quite sweet enough, by all means give it another drizzle of maple syrup. Decorate with edible flowers if you like.
Recipe by Lola Berry.
This recipe was taken from Lola Berry's Summer Food, published by Plum, RRP $24.99.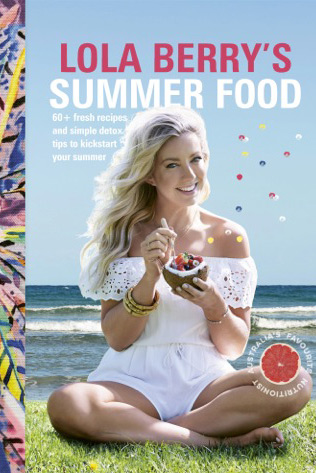 Rate This