Top anti-inflammatory foods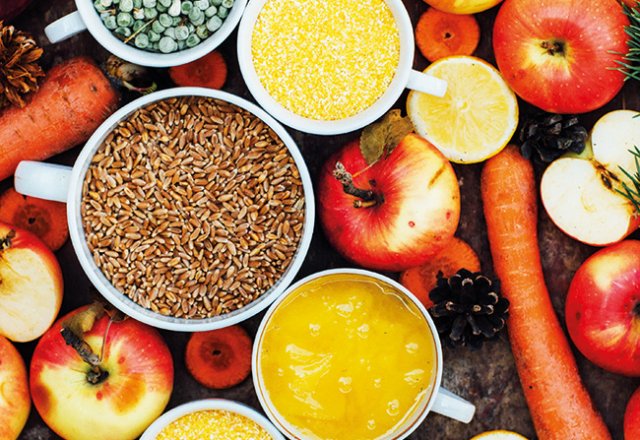 It's all in the food you eat.
Research shows new links between chronic inflammation and a wide range of diseases. Here, Lana Nowakowski shares an extensive list of anti-inflammatory foods that can help manage inflammation.
Extra-virgin olive oil
Oily fish, such as salmon, mackerel, tuna, trout, herring and sardines
Brightly coloured vegetables, such as beetroot, capsicum, carrots, green leafy vegetables, and squash
Cruciferous vegetables, including broccoli, brussels sprouts, cabbage, cauliflower, kale and turnips
Brightly coloured fruits, such as apples, apricots, avocado, berries, cherries, mango, oranges, pineapple, red grapes, and tomatoes
Herbs and spices, especially ginger, garlic, chilli, cinnamon, curry powder and turmeric
Wholegrains such as barley, brown rice, buckwheat, oats and quinoa
Beans and legumes, such as cannellini beans, chickpeas, lentils and red kidney beans
Nuts, especially almonds, Brazil nuts, pecans, pine nuts, pistachios and walnuts (up to a handful a day)
Want to know how these anti-inflammatory foods actually work? Grab the August-September 2016 issue of Australian Natural Health Magazine for the full article and more.
Check out our Instagram @naturalhealth_mag for all things health and wellbeing!
Rate This